About us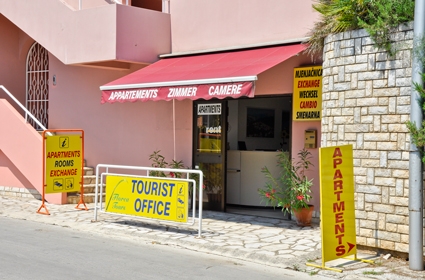 Thank you for visiting our site, and a very warm welcome to Florea Tours.
Our agency, with more than a decade of experience in tourism, offer a selection of apartments and villas for rent in Rabac and surroundings, Istria, Croatia. We provide comfort and 24/7 assistance for your peaceful holiday, far from the everyday stress.
Our goal is to understand what are you looking for from your dream holiday and to ensure the most authentic adriatic experience for you, whatever your tastes or budget.
By giving you precise description of the accommodation units and general information on tourist destinations, we have tried to provide you autonomy in search, but in case of any question, we are always available. Just let us know your requirements and we'll offer the right holiday home for you.
In our office in Rabac, except for accommodation services, we also offer exchange office.
In case you didn't have time to book previously (which we recommend), during the summer season, you can always visit us directly in our agency, and we will do our best to find accommodation that suit you.
Please do not hesitate to contact us by email or phone for any futher details and be sure to visit our "News" blog or facebook for regular news, discounts and updates.
We wish you a pleasant stay in Croatia!
Floring d.o.o., Tourist agency Florea Tours
Headquarter: Rabac, Jadranska 29, Branch office: Rabac, Slobode 23
Registration court:Commercial court Rijeka, district office Pazin, share capital:20 000 kn, paid in full
Competent body: Ministry of Tourism, Trg Republike Hrvatske 8/1, Zagreb
OIB:24466781303, MBS:040103804, VAT ID: HR24466781303
MB:0286435, Identification number:HR-B-52-040103804
Business Manager: Dunja Floričić, Director
Bank:Erste & Steiermärkische Bank d.d., Rijeka, Jadranski trg 3a
IBAN:HR8124020061100371905
SWIFT:ESBCHR22