FAQ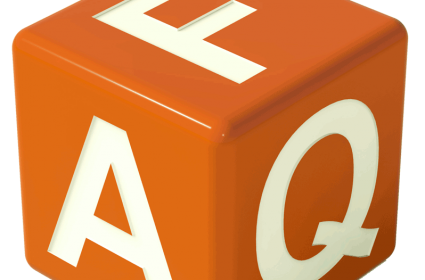 01. How are the beaches equipped?
Croatia is proud of its beautiful, clean beaches. Most of them are pebble. Here you can swim, sunbathe, or enjoy in watersports. Many of the beaches are assigned a Blue Flag symbolizing the purity of the sea. The main beaches are equipped with the necessary infrastructure: stairs to the beach, changing cabins, toilets. Sun loungers and umbrellas can be rented on the beach. Outdoor cafes are located often next to the beach. Most beaches are free of charge.
02. Is it possible to pay in Euros in Croatia?
All the services in Croatia can be paid only in Croatian currency, Kuna
(1Eur = aprox. 7 Kn). Foreign currency can be, however, exchanged in banks, exchange offices, post offices, travel agencies, hotels, camps, marinas
03. Are ATM (Cash machines) available in Croatia?
ATM are readily available in all resorts, towns and cities in Croatia. Type of cards mostly accepted : MasterCard, Maestro, Visa, Visa Electron, Diners cards
04. Is paying with cards - VISA, MASTERCARD etc. acceptable in Croatia?
Credit cards are widely, though not universally accepted. Visa, Mastercard and Diners are accepted the most frequently; American Express is accepted less frequently. Cards are accepted in hotels, stores, restaurants, gas stations, but not in a small family inns, fast foods, small tourist offices and stores.
05. How to find out more about payment methods?
Visit the page "Payment method", where the payment methods are explained.
06. How to find out more about General Terms for Accommodation Services?
Before making a reservation make sure to read the page "General Terms".
07. How are prices stated in Florea-tours's offer?
For private apartments, rooms, houses; displayed prices are based on price per apartment / room / house per night
08. From whom do we receive the keys when we book one of your accommodations?
If not agreed otherwise, you receive the key directly from the accommodation owner on the arriving day.
09. What is calculated in the private accommodation price?
Price includes (if not stated differently): rental per day, residence tax , bed linen, towels (2 per person), dishes, table-ware, electricity, gas, water, final cleaning. Bed linen and towels are changed once per week.
10. I would like to know additional information on the facility/accommodation unit/destination ?
Please note the name of the facility, writte the question and contact us via e-mai/tel. We will answer as soon as possible.
11.What is the standard equipment of the apartment?
All apartments consists of one or more bedrooms, with bed linen included, kitchen which includes the oven, fridge, dishes and cutlery. The additional equipment varies from accommodation to accommodation.
12. Why do I get a negative response to my inquiry even though your web pages show different?
The availability of private accommodation is changing every day, therefore it sometimes happens that you send us an inquiry and our respond is that the object is not available. In this case, we offer alternative accommodation of the same characteristics.
13. Can I change or cancel my reservation after the advance payment?
Any change or cancellation is specified in "General terms".
14.Is there any particular check-in and check-out time?
If not stated differently, on the day of arrival to the accommodation unit, customers are to arrive after 2 p.m., and they are to leave the accommodation unit before 10 a.m. on the departure day.
15. What is VOUCHER?
Voucher is confirmation that you have paid for the booked accommodation and services and it is issued to every guest after advance payment has been made. Every guest is obliged to show voucher to the landlord of accommodation unit upon arrival to accommodation or to the agency. Landlord will within information specified on voucher welcome guests and give services specified in the voucher.
16.What if I don't report all the people coming?
If more people then announced in voucher,checks in accommodation unit,landlord is not obligated to accept reservation.That is why it is very important to give exact number of people coming. Small children should also be announced.
17. How will I find booked accommodation?
With the VOUCHER, we send you the contact information of the landlord or agency to apply to, once you arrive .
18. Who can I contact in a case of unexpected problems after arriving to destination?
In case of unforeseen difficulties after arrival at the destination, you can contact your host, contact us via Tel / E-mail or visit us personally at the agency. We will try to solve the problem in shortest time possible.