Useful informations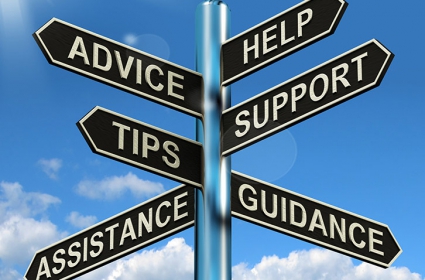 Travel documents
A passport or some other identification document recognised by the international agreement is required. For EU countries an identity card will be enought. Children need their own identity document (child passport or children's pass). Usually foreign visitors do not need a visa to enter Croatia – if you are not sure whether you need or not, visit the Croatian Ministry of Foreign Affairs web page (www.mvp.hr ). If you need a visa, contact the Croatian Embassy in your country for more information about how to obtain it.
Health services
There are hospitals and clinics located in all the larger towns and cities, while smaller centers have pharmacies and ER's. Foreign visitors who are covered by health insurance in their own country are not obliged to pay for emergency medical services during a private stay in the Republic of Croatia if a convention on Social Security has been signed between Croatia and the visitors' country of origin, Persons coming from countries with which no such convention has been signed personally bear the costs of health services rendered.
If you are not sure whether your country has such agreement with Croatia, make sure to check before departure.
Veterinary Service:
Croatia is covered by a network of veterinary clinics and ambulances.
For more information, please get informed on the spot or via the Internet.
Public holidays:
1 January - New Year's Day; 6 January – Epiphany; Easter Sunday & Easter Monday; 1 May - Labour Day; Corpus Christi; 22 June - Anti-Fascist Resistance Day; 25 June - Statehood Day; 5 August - Victory Day and National Thanksgiving Day; 15 August - Assumption Day; 8 October - Independence Day; 1 November - All Saints' Day; 25-26 December - Christmas Holidays
Working hours:
Most shops are open from 7 a.m. until 9 p.m. on weekdays and until 1 p.m. on Sunday. In the summer, many shops are open until 10 p.m., even on Sundays. Public services and business offices work from 8 a.m. until 4 p.m., Mondays to Fridays. Post offices are open from 8 a.m. to 9 p.m. on weekdays, in smaller centres from 8 a.m. until 2 p.m.
*Working hours may vary from town to town. check the exact working hours on the spot.
Croatian Currency:
Kuna (1 Eur = aprox. 7 Kn). Foreign currency can be exchanged in banks, exchange offices, post offices etc
Electricity:
Croatia operates on 220 volt, 50 Hz electricity.Standard European 2 point plugs are standard.
Water:
Tap water is potable throughout Croatia
Important telephone numbers
International country code for Croatia: 385
Ambulance: 194
Fire Department: 193
Police: 192
A single country number for all emergency situations: 112
Roadside vehicle assistance: 1987
National Search and Rescue Center: 9155
Weather forecast and road conditions: 060 520 520
Croatian Automobile Club (HAK): 00385 1 4640800